Professional Upholstery Cleaning Gaithersburg
Professional upholstery cleaning isn't just about having great looking furniture. It's about keeping everyone healthy, too. Upholstery collects dust and dirt over time, including pollen, dander, dust mites, and mold spores.
If you or others in your home have allergies, our upholstery cleaning specialists in Gaithersburg will remove allergens from your furniture. You can expect this to severely reduce the amount of suffering in your home that occurs due to allergies. And if someone has been sick, viruses have been shown to be viable on upholstery and carpet for longer than a month.
In this case, if you need to get your upholstery cleaned, the professional upholstery cleaning by UCM Carpet Cleaning of Gaithersburg is at your service. Give us a call at 301-591-9714 and avail the benefits of our services.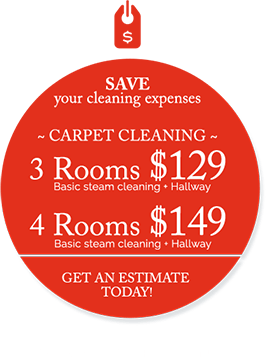 Advantages of Professional Upholstery Cleaning
The most obvious advantage of professional upholstery cleaning is the improvement in the appearance of your furniture. If you don't even remember the original color of your furniture anymore, you will be amazed at the appearance of your furniture after the upholstery cleaning. Paying for professional upholstery cleaning is also a good investment because it will improve the durability of your furniture. Believe it or not, an accumulation of dust can cause fabric to thin and look dull. A thorough cleaning on a regular basis will extend the life of the upholstery. While you may be able to clean your upholstery yourself, chances are you won't have the proper upholstery cleaner or the skills to do a job well done.
Our team of professional cleaners will not only thoroughly clean your upholstery with the use of quality upholstery cleaners, but they can also apply stain protection to keep the upholstery in good condition for many years to come.
UCM Carpet Cleaning of Gaithersburg has served scores of homeowners and business owners in Gaithersburg, MD over the last decade. Contact us for more information or to schedule an appointment.
Our Upholstery Cleaning Service
As you know, upholstery refers to the fabric and leather covers of furniture, such as the recliner and the sofa in the family room, or the chairs in the dining room or kitchen.
We treat each piece of furniture individually, choosing the right method to take the best care of that type of upholstery fabric. What you have in the end is clean, fresh furniture that looks new again. In addition, we are also proud to provide excellent mattress cleaning services, focusing highly on stain removal and cleaning of allergens and other contaminants. Mold testing is the best way to determine if mold is present in your upholstery.
If you want the best care for your upholstery, call 301-591-9714 now. Get a free, no obligation estimate right over the phone!
Upholstery Cleaning FAQ
How Much Is Upholstery Cleaning in Gaithersburg?
The final price for the upholstery cleaning in Gaithersburg may vary based on many factors, including furniture size and fabric type. If you have smaller furniture, it will cost you less than a person with a larger piece. For example, cleaning a lounge chair may cost half the price of a couch or an L-shaped sofa. It also costs more to clean upholstered furniture made of delicate or antique fabrics. Before the cleaning, our specialists will inspect your upholstery, and based on this inspection the final price will be determined.
What Is the Best Way to Clean Upholstery?
No one DIY method can be compared with our professional upholstery cleaning services. Our specialists in Gaithersburg apply the best techniques to ensure that dirt and stains are removed from your couch. As a first step, we will check the type of fabric and choose the correct cleaning method. Our techs use modern equipment combined with eco-friendly supplies to remove dirt and debris. We will do our best to remove stains, foul odors, and other unwanted contaminants from your furniture. Lastly, you will have your upholstery shining and sparkling in like-new condition.