Rug Cleaning with a Difference
Area rugs come in all sizes, colors and styles. Rugs can be made of synthetic as well as natural fibers, and can be tufted, knotted, hand woven, or even backed with latex so they don't slide on the floor. When you select a quality rug for your home in Gaithersburg, it needs the right level of care to keep it looking its best for years to come.
Reliable Services in Gaithersburg, MD
Montgomery County residents rely on UCM Carpet Cleaning of Gaithersburg for expert rug cleaning. Our professional rug cleaners have the knowledge and experience to recommend the most appropriate cleaning method for each rug, based on fiber type, construction, dye stability, and the general condition of the rug. We treat each rug with the highest consideration, whether it's an antique, hand-knotted wool rug or a synthetic rug with a modern print.
Our rug cleaning specialists use only the gentlest, most effective green cleaning solutions on your rugs so that your rug (and the environment) is not damaged by harsh chemical detergents and detergent residue. Your clean rug will be safe for your whole family to be around, even pets and small children. Get your free estimate for our rug cleaning service at 301-591-9714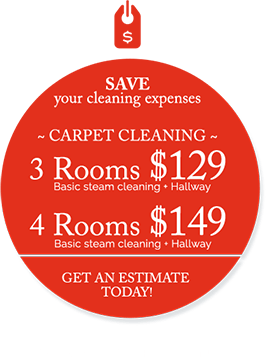 Don't Just Vacuum - Move Your Rug
Just like with carpets, vacuum your rug regularly to remove surface dust and dirt. Just be especially gentle with fringed rugs, vacuuming from the center out, being careful not to catch the fringes with the vacuum's beater bar. Longer pile rugs may not be able to be vacuumed at all - check with the rug manufacturer for proper care.
But vacuuming alone isn't enough.
Rotating your rug allows for even wear and daylight exposure over time, and will change the position of any furniture legs resting on the rug. Regular professional cleaning will ensure that your rug doesn't degrade because it's left in the same place for years.
This is doubly important in the event that moth larvae or carpet beetles have found your rug. These pests love to munch on natural fibers like wool, but they'll also nibble on synthetics if an organic based spill, like juice, was allowed to sink into the fibers. They are commonly found on the edges of rugs which have not been moved in a while, under the furniture where they can feast on your rug without detection. There's no better way to discourage infestation than by cleaning your rug.
Onsite and Offsite Rug Cleaning Services
UCM Carpet Cleaning of Gaithersburg's rug cleaning technicians will clean your rug onsite with the most advanced professional cleaning equipment available today. Our dry cleaning processes will have your rug clean and dry the same day, in time for the in-laws to stop by for dinner. We also steam clean area rugs on site using top quality extraction equipment, as long as it is safe for that particular rug.
Heirloom rugs especially, and really any rugs, can receive premium rug cleaning offsite at our in-plant rug cleaning facility, where we have the rug cleaning equipment to clean out your rug from top to bottom, soaking out odors, stains and contaminants. Our climate-controlled drying system ensures that your rug will dry quickly and safely, without buckling or shrinking.
Nothing could be more convenient. We'll even pick up your rug from your residence and deliver it back to your home, for free, when you choose a workshop cleaning.
Check our blogpost about tips for rug cleaning here.
Call UCM Carpet Cleaning of Gaithersburg today at 301-591-9714 to schedule your free pick up. Your satisfaction is 100% guaranteed.
Rug Cleaning FAQ
Which Method of Rug Cleaning Is Best?
Our rug cleaners apply hot steamed water and a cleaning solution for the steam carpet cleaning method. Next, we apply a powerful vacuum cleaner to remove the liquid and deposit it in a separate container. This method is good for removing stains and ingrained dirt during professional rug cleaning in Gaithersburg. On the other hand, we are also able to provide deep cleaning as well, to meet all your cleaning needs and to clean your rug thoroughly.
Will You Remove All My Stains?
Yes, when cleaning your area rug, our objective is to ensure that all the stains and dirt are removed. The highly pressurized water used in hot water extraction dislodges all the stubborn dirt from your rug fibers and brings it to the surface. This method leaves no residues or odor and eliminates fungi, allergens, dust mites, and mildew from your rug.
Can You Get Mold Out of a Rug?
It's important to be aware that mold can often be found in area rugs. If you suspect that your rug may contain mold, it's indispensable to have mold testing by professionals. If mold is found, it's important to have the rug removed or replaced from the house. In some cases, mold removal may be possible, but it's best to consult with a professional before attempting this.