Carpet Cleaning in Gaithersburg, MD
It can be incredibly difficult to keep your home clean all by yourself. As you know, the condition of your home plays a huge role in the health and happiness of your family. You should consider paying for carpet cleaning services provided by UCM Carpet Cleaning of Gaithersburg. Here are some of the reasons why you should stick with us every time you're in need of professional cleaning services around Gaithersburg.
Clean Carpet Lasts Longer
If you spent hundreds of dollars to purchase the perfect carpeting for your home and to have this carpeting installed, you definitely don't want to go through the expensive and time-consuming process against. Therefore, you should make it a commitment to always tend to the condition of your carpet so that it remains looking like new for many years to come.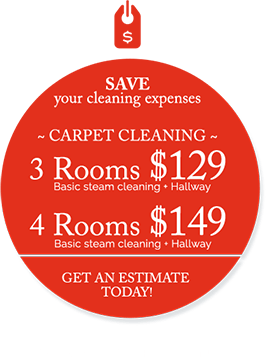 Effective Carpet Cleaning
The best and most effective way to keep your carpet looking new is by hiring our professionals for deep carpet cleaning. You need to schedule us every six months, or more often if you share your home with pets or small children! While you may be able to vacuum the carpet yourself, you can be sure that our Gaithersburg professionals will take the cleaning process to an entirely new level.
Remove the Allergens From Your Carpet
Besides improving the appearance of your carpeting, our professionals will be able to remove allergens like dust, pollen, and dander from your carpeting. This is absolutely essential if you have loved ones in your home with allergies. Carpet is a huge source of allergens in many homes.
The most common allergen that can be found in carpets is mold. Carpeting is a particularly good environment for mold to grow, as it provides a dark, moist space for mold spores to proliferate. Mold testing can help to identify mold growth in your home, and mold removal can help to improve indoor air quality and reduce the risk of allergic reactions. In addition, regular vacuuming and steam cleaning can help to keep mold growth under control.
Our services will extend your carpet's lifetime by preventing the accumulation of dirt and debris, which can make your carpet become thin and dingy.
Our Services
Here at UCM Carpet Cleaning of Gaithersburg, our professionals are able to provide many different cleaning services. Some of our main specialties are carpet cleaning and steam cleaning, and we offer carpet and rug steam cleaning throughout Montgomery County. Not only is our team of cleaners professionally trained to provide services of the utmost quality, but we use carpet cleaners and stain removal products that will remove even the most unsightly blemishes. If you have our team clean your carpet on a regular basis, you can be sure that you won't have to replace your carpet in quite some time.
Here at UCM Carpet Cleaning of Gaithersburg, we provide our carpet cleaning services to businesses, offices, and homes. Call us today to schedule an appointment with us 301-591-9714. We are happy to answer all of your questions.
Carpet Cleaning FAQs
How Long Does It Take the Carpet to Dry?
The time it takes for a carpet to dry varies based on the carpet cleaning method used. If you choose the dry cleaning method, your carpet will dry very quickly, due to the low moisture content of the cleaning materials. However, if you choose the steam cleaning/hot water extraction technique, your carpet may take longer to dry. Our carpet cleaning services in Gaithersburg allow moisture to penetrate deep into your carpet to remove stains and dirt. Although we remove 95% of the water after that, it may take 3-6 hours to dry your carpet.
How Often Should I Have My Carpets Professionally Cleaned?
The number of times to have your carpets professionally cleaned in a year will depend on the following factors:
Vacuuming. If you regularly vacuum your carpet, it may be a longer time before you seek out professional cleaning services.
Allergies. If anybody in your home has an allergy to dust and particles that collect in your carpet, you'll need to have them professionally cleaned at least every 3-6 months.
Pets. If you keep pets, you may need to ask for professional cleaning services every 3 months.
Children. Children may leave food spills and other stains on your carpet. Ensure you clean your carpet at least every 6 months.